Expandable Jet Drill Bit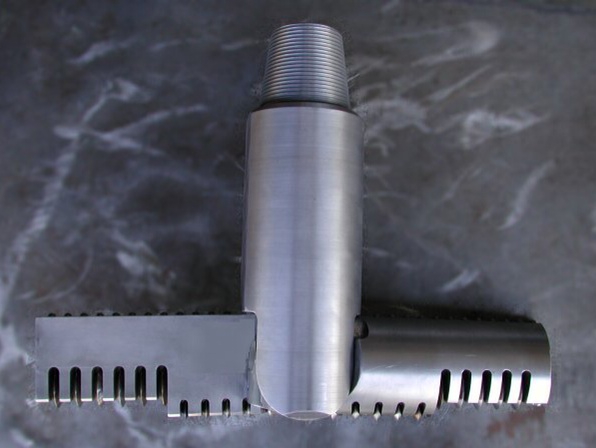 Circulation used more efficiently to open and jet kerf various rock.
Air, air mist, water or drilling mud circulation may be used.
More efficient rock removal with lower percentage of rock disintegration and straighter hole.
Reduced drill string torque which is easier on drill string.
Reduced hole problems with expandable blades.
Various tipping materials available including:

Tungsten carbide rollers
Tungsten carbide disc cutters
PDC (polycrystalline diamond compact) disc cutters
Hardfacing

Special alloy steel with high hardness and impact strength.
Various closed and open diameters available.
Numerous Expandable Jet Drill Bit sizes available. Please contact us as to closed diameter to open diameter combinations.