Replaceable Blade Drill Bit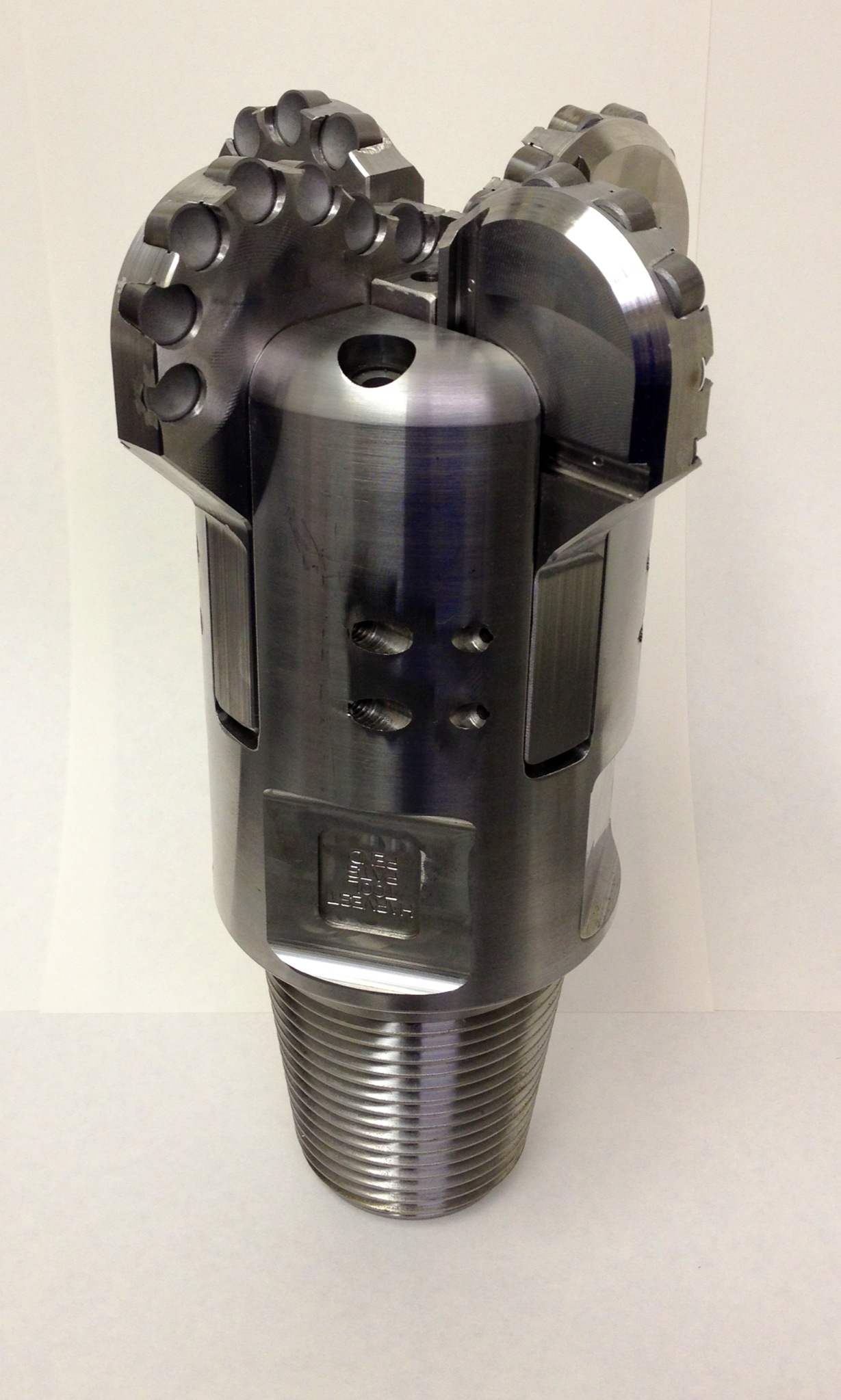 PDC (polycrystalline diamond compact) discs or TC (tungsten carbide) discs.
Repetitive cutter disc coverage.
Efficient fluid delivery along cutter faces.
Drill bit blades pinned and locked or weld attached.
Easy on location replacement of blades (est. 50% cost savings of new bit) reducing drilling costs.
Blades easily redressed - reduced drilling costs.
Best blade profiles and/or cutter rake angles can be determined on location with additional blade sets.
A negative rake is not required as with most PDC drill bits.
Numerous diameters available.
Body is made of special alloy steel with high hardness and impact strength.
Send us digital pictures of your worn or damaged bits for review.